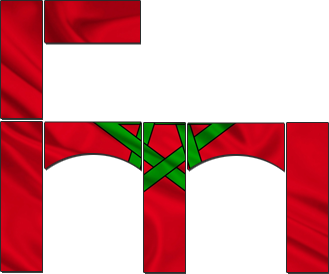 Friendly morocco is an online magazine guide to Morocco, and through it. We present all the information about Morocco, culture, clothes, Cities, food, events, festivals, Things to do, Attractive Places, Helpful information, stereotype and much more.
This idea was first created at 2014, to collect, organize and gather all-important information about Morocco in one place, especially touristic information and what can tourists do and visit.
Visitors and Moroccan people are the best to describe the real Morocco and that reason pushed us to start this site to introduce the jewel of Morocco for the world. Searching and surfing through this site will make you discover a new world in Morocco!
Therefore, the challenge was set for us to introduce this great country with all of its secrets for every travel lover, an organized plan was set to collect and publish all the information in a way to make it easy for tourists to discover every part in Morocco by simple clicks.
Our team:
We are a group of Moroccan people, aiming to present the real image of Morocco.
We decided to spot the light not only by local Moroccan people; we gathered and collected the tourists' reviews and opinions. All travel lovers, and bloggers (vloggers too) have a corner to describe their journeys in Morocco.
Our team is open for any one visited or lived in Morocco, and we are growing bigger each day, we also have a growing community that can answer all of your questions, and you can share pictures and stories about your trip there.
Our goal:
To be your full guide and answer each and every question about Morocco and how to travel to Morocco, in addition, we will escort your journey inside Morocco with our articles to give you all the directions and destinations you need.
However, because of the requests and questions we received about traveling and organizing trips to Morocco, we decided to create our tour agency to hook you up with the best trips organizers in Morocco.
All of that makes Friendly Morocco, one of the best "Solutions" for you to discover, learn, see and find everything you need about Morocco, organize a good trip, and read other tourists opinions about traveling to Morocco.