The history of wine production in Morocco goes as far as the dawn of the Roman era. The fertility of the Moroccan land in the north allows for growing the finest quality of grapes that can be turned into all types of wine. Morocco has even an exclusive type of wine which is the Le Vien Gris (grey wine)! Put it simply, Morocco, just like the rest of the Mediterranean, is the land of good wine (more or less).
You must have stumbled upon many wine bottles from Morocco in your life-time and probably even drank some. Moroccan wine is going viral because it's good. For that particular reason, we are dedicating this post to the sophisticated people who love to taste wine and explore the intricate details and combinations that make certain bottles stand out from others.
Anyway, we are not experts in wine as many of you out there are, so we will keep it general here, only providing you with the general knowledge about Moroccan wine.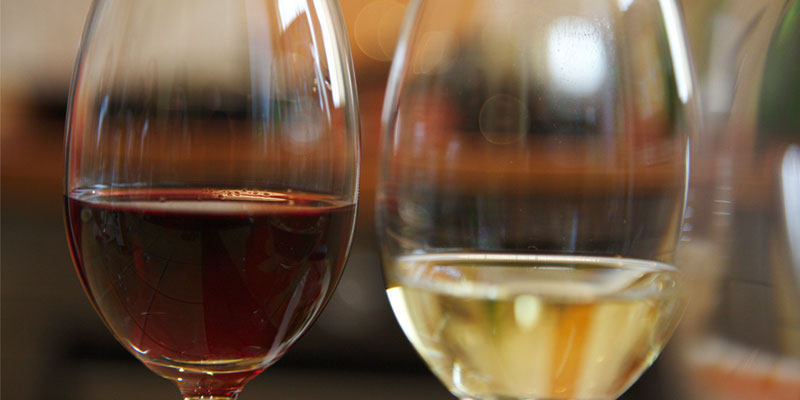 A Brief History of Moroccan Wine
Viticulture in the region of what is now Morocco is argued to have started with the first Phoenician settlers. However, the most accurate records say that it was definitely established with the Roman Empire in the 3rd – 1st century B.C.
But when we talk about large-scale wine production, it was the French who colonized Morocco and other North African regions who established that. After independence in the 50s of the previous century, the production of wine in Morocco was handled by the Moroccan state, which did it very poorly.
It wasn't until the 90s that quality has improved thanks to the initiative that allowed foreign investors to handle wine production.
Back in 2005, Moroccan wine, the Castel brand Boulaouane particularly, was ranked the best-selling foreign wine in France.
Wine Production and consumption in Morocco: Where you can find Moroccan Wine.
Various Moroccan regions are famous for Viticulture, most notably the region of Meknes, Casablanca/Rabat, and Marrakech… Morocco is the second biggest wine producer in the Arab world after Algeria. While most of the wine is consumed within the country, the best qualities are exported to Europe and other countries in the world. It's estimated that Morocco sells over 40 million bottles within Morocco and across the world.
In Morocco, it's legal to produce alcoholic beverages, but it's not allowed to sell them to Muslims. It can be found in supermarkets, shops, restaurants, and bars all over the country's big cities and towns. Moroccans are known for consuming wine a lot, especially the cheap brands like Moghrabi, which is Meknasi wine.
During Islamic holidays, like the month of Ramadan for example, alcohol is forbidden in Morocco for Muslims. Only a few restaurants that don't usually serve Muslims have alcohol for their non-Muslim clientele.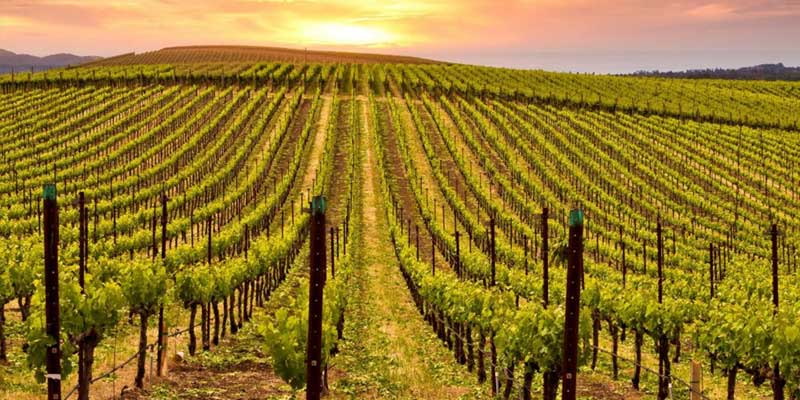 What are the wine styles and grape varieties in Morocco?
In Morocco, red wine is the dominator, making 70% of the overall productions. Rosé wine and Vin Gris (grey wine) make up 20 %, and only 3% of white wine. The major varieties of red-wine-producing-grapes include Cinsaut and Carignan. Some traditional white grape varieties include Clairette Blanche and Muscat. Other varieties like Cabernet Sauvignon, Merlot, and Syrah are increasingly gaining more interest in Morocco. Some vineyards experiment with Chardonnay, Chenin Blanc, and Sauvignon blanc.
On most Moroccan wine bottles, you find the French sentence "vendage à la main," which means "harvested by hand." Harvesting by hand doesn't only provide jobs for thousands of people, but also gives superior quality, according to the growers.  
Book Your Morocco Tour
Book your Morocco trip with FriendlyMorocco expert team. We have wide selections of tours to choose from. The tours we provide are are well-organized to suit every passenger's needs. It is also possible to customize your tours. Feel free to contact us to get a quote or for more info!
Guide to the Best Bottles of Moroccan Wine
Moroccan Red Wines
If you want to try the standard quality of Moroccan red wine have to taste Cuvée du Cabernet President Rouge. It's a garnet-colored wine that tastes neither too heavy nor too light. It's considered rich and robust by many experts. It has good complexity with its hints of lemon, orange, and bramble fruit. 
If you want something a little bit stronger, you have to try the (14% V) plum-tasting Bonassia Cabernet Sauvingon. With its hints of vanilla and nutmeg with floral, Bonassia Cabernet Sauvingon is also one of the finest wines when it comes to preparation. 
If you're a person who enjoys Merlots and Syrahs, you can try Halana Merlot. It's a deep Garnet-colored wine that has hints of raspberry, jasmine, and cinnamon. 
Moroccan Rosé and Gris Wines
Halana Syrah Rosé is a robust wine that tastes of rose petals, strawberry, melon, and peach; it goes very well with steak.
The "S" de Siroua Cabernet Sauvingnon Rosé is another great-quality rosé in Morocco. It's reminiscent of strawberry jam.
The Thalvin Boulaouane Vin Gris is grey wine, which is Moroccan-exclusive that has a pleasant long floral length. It tastes like florals, raspberry, honeysuckle, and citrus fruit. 
Moroccan White Wines
If you like to enjoy a light and refreshing glass of white Moroccan wine, then try Thalvin Cuvée du President Sémaillon. It's a white wine that has hints of green apple and light minerals.
For more clean-tasting white Moroccan wine, it's recommended that you try the famous Special Coquillages, which is found in many hotels and restaurants. It's a great wine for those who like light drinks.
Cap Blanc is another white Moroccan wine similar that is also found on many hotel and restaurant lists of wines. It has a pleasing combination of grapefruit, honeysuckle, and mineral hints.
Hopefully, by now, you have a general idea about Moroccan wine and wine production in Morocco. You also know some brand names to start with, in your wine-tasting journey to Morocco.
Throughout our tours, we stop at many hotels and restaurants that serve the best quality wine. We can also customize tours to the vineyards of Morocco, most notably near Meknes/Fes. If you want to explore Moroccan wine, feel free to contact us. We are very pleased to provide our customers and friends the best and richest experience in Morocco.
To learn more about Morocco, please visit our blog.
Feel free to contact us for more details about touring Morocco and exploring wine in Morocco.
Leave us a comment in the section below. We are happy to interact.
Shop With Friendly Morocco
Buy your Morocco souvenir or Moroccan clothes, our shop has the best Moroccan products, see for yourself!